Talk to the computer gurus, this Wednesday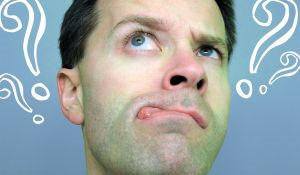 Are you a researcher, asking yourself "What is the difference between grid computing, supercomputing, cloud computing, volunteer computing and everything else? How do I know what is the right tool to use for my work?"  If so, then attend the upcoming online discussion hosted by iSGTW — the weekly online computing magazine sponsored by Open Science Grid and the European Grid Initiative — called  "Roundtable Q&A: Choose and use the right computing tool for your research, with feedback from the experts."
This LiveChat will be held at 9:30am Chicago time (Fermilab)/4:30pm Geneva time (CERN) on Wednesday, July 14, and will feature experts who will answer your questions in real time, for one hour, using the LiveChat tool from CoverItLive.
Afterwards, anyone who was not able to get on the LiveChat, or who had additional questions, can go to our 'Not-Quite-So-Live Followup' on the iSGTW section of the Nature Networks Questions & Answers and email in their brief questions, which our experts promise to answer sometime each day during the week after from July 14 to July 21. The email portion will start immediately after the LiveChat ends.
Some of our experts include Steven Newhouse of the newly formed, multi-million euro "European Grid Initiative;" Marc-Elian Begin of Stratus Lab (speaking on cloud computing); Vangelis Floros of GRNet (grids from the user's perspective); Phillip Blood of the Pittsburgh Supercomputing Center; Carl Christenson of Stanford University (speaking on volunteer computing); and Dan Fraser of Open Science Grid. For more about our experts, go here.
You can join in at this link on Wednesday, July 14 at the start time. Meanwhile, you can learn more about the LiveChat software at these FAQs.
Image above courtesy of brainloc.